Dishwasher DWH – 80
Dishwasher DWH – 80 bergaransi resmi dengan harga termurah dan sparepart terlengkap. Dishwasher DWH – 80 ini memiliki Power: 14.75 kW, Rinse Water Quantity: 3 L/h, Weight: 147 kg, Basket Dimension: 50 x 50 cm. Serta Machine Dimension: 80 x 82 x 147 cm, Washing Ability: 60 basket / hour. Segera hubungi kami untuk jenis & tipe mesin yang anda cari.
Commercial Kitchen – Perangkat Dapur Restoran dan profesional. Cocok di gunakan untuk menunjang bisnis kuliner restoran anda.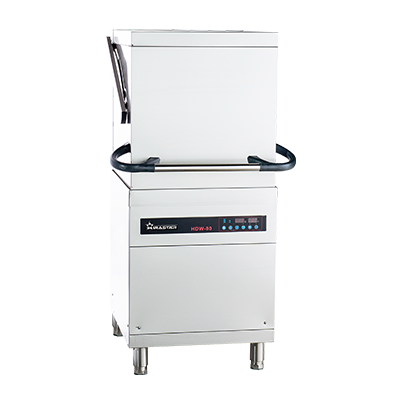 1、Human body engineering, removable type design, hand will make the operation simple and convenient, easy to operate in different angles.
2、The machine tank is stretched as a whole, which makes the whole surface easy to clean, ensuring the machine hygience at the greastest degree.
3、Simple and easy panel design, hign light LED display, be clear at a glance.
4、Special boiler temperature draings settings(option) make the machine not easy to be damaged even in cold north region.
5、Washing parameters can be set free, and with the control memory function, make the machine operation more human, can meet different washing demands.
6、Super-efficient wash and finalrinse arm design; allows for reduced pump pressure and flower water cinsumption per basket.
7、Sloping inner machine hood ceilling, prevent suds feom dripping onto clean after final rinsing.
8、Removable spra pipe makes it convenient to wash the machine.
9、Top cover use double construction designment, and can save more energy, reduce noise.
10、With self-research internal water softener.