Manual Cream Filling Machine
Piston Filling adalah mesin pengisi cairan pasta kemasan yang sekaligus memiliki fungsi mengemas secara otomatis dan cepat. Mesin ini biasa digunakan untuk mengemas produk-produk yang berbasis cairan seperti obat, minuman, kemasan sampo saset, dan lain-lain.
Tidak hanya terbatas pada produk cair, mesin piston filling ini juga dapat digunakan untuk produk cairan yang memiliki tekstur lebih kental, seperti pasta. Jika Anda memiliki industri rumahan yang sedang memproduksi produk tersebut, mesin kemasan ini sangat pas dan cocok untuk dimiliki, sehingga mampu mendorong perkembangan usaha yang dikelola.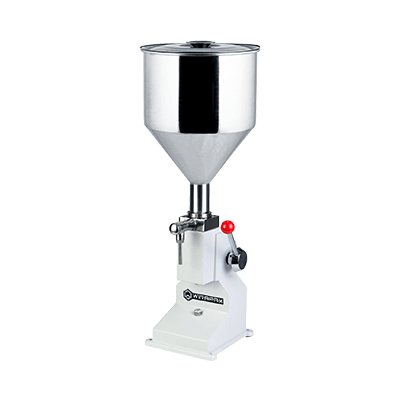 Manual Cream Filling Machine bergaransi resmi dengan harga termurah dan sparepart terlengkap. Manual Cream Filling Machine ini memiliki Capacity of Hopper:10 kg. Serta Filling speed: 20-60 times/min, Filling Range:5-50 ml. Juga memiliki Working pressure:0.4-0.6Mpa. Segera hubungi kami untuk jenis & tipe mesin yang anda cari.
Specification:
1.high quality+food grade stainless steel
2.Pneumatic bottle filling machine
3.Suitable for filling cosmetic,cream 5-50g.
Description
Pneumatic A02 type manual filling machine is based on the manual filling machine A03 to improve, driven by compressed air, with the foot switch and automatic switch, the complete liberation of the user's hands, make the operation more convenient. The product is designed for hospitals, laboratories, beauty salons, small and medium enterprises, such as design, ideal for filling small doses of liquid and paste.